Balance Chiropractic & Wellness Reviews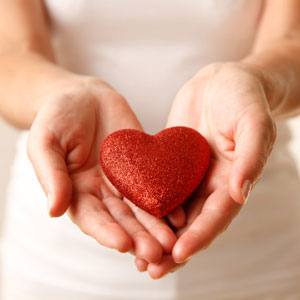 What Our Ankeny and Des Moines Patients Say
At Balance Chiropractic & Wellness we love when patients share with us their feedback and comments after chiropractic care. Please read our patient testimonials below to see what other people have achieved through their tailored treatment plans with us.
Share your stories too! Click here to send us your feedback so that we can help to spread the word about the benefits of natural Balance Chiropractic & Wellness care.
For more information, or to schedule an appointment contact us today.
---
Given Our Family Hope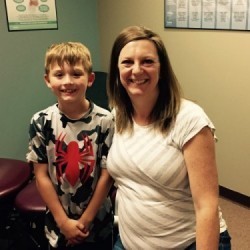 This is my son is Lincoln. He is almost 8 years old. I had a difficult pregnancy, difficult delivery, and then a baby that didn't sleep. He was sick all the time with ear infections, upper respiratory infections, etc. Just before his 2nd birthday, he broke his leg. He ended up having a bone infection that was difficult to treat. Needless to say he had a lot of antibiotics at a young age.
At around 6 years old Lincoln started having more difficult behaviors. Meltdowns, not listening, having to remind him to do things over and over again, he struggled with reading and paying attention in school. I was reading books and searching and searching for an answer. I was sure he had ADHD. We tried diet changes, essential oils, reward systems, structured schedules and we were not getting much for results. I took him to a counselor that helped him with his feelings and how to calm himself.
Finally, with much hesitation, we took him to our pediatrician who is wonderful. She gave us options, and said we would try medication. We did not want to put our son on medication. Lincoln was really struggling as was our entire family. After trying 3 different medications, we found one we could live with. We kept searching for new ways to help him. We went to an Occupational Therapist to have him evaluated and he did not need any treatment for sensory disorders. The medication was helping but we were not satisfied with it.
When a friend on Facebook posting about a LIVE meeting about "The Perfect Storm" I decided to watch. It felt like they were talking about our son. While skeptical, I thought "It can't hurt" and looked up a Chiropractor in our area that did this type of treatment. That's how we found Dr. Jennifer Thompson.
Lincoln has been getting adjustments 3 days a week for around 8 weeks now. We noticed about 5-6 weeks into treatment that at times Lincoln's focus was a little better. Then we noticed our morning routine was getting easier and easier. We were not having the meltdowns like we were having. So, last week we decided to stop his ADHD medication. Lincoln has been doing really well. We still have our moments but I feel they are more the typical 8 year old behaviors. I can't wait to see what our end results will be. Thank you so much Dr. Jen! It feels like you have given our family hope and our Lincoln back. 
~ Alyssa K. & Lincoln
Caring & Understanding
I have a chronic pelvic problem that started with my first pregnancy. Dr. Jen has done a great job at helping keep my pain level low. shes is caring and understanding. She has been caring for my first son since he was 8 days old and will also be seeing our second son when he arrives. Her staff is polite and they take the time to answer any questions we have. As a former chiro assistant at a different office I am impressed with her office.
~ Emily L.
Never Felt So Welcome!
I started coming to Balance when I was 36 weeks pregnant. I have been going three times a week since (for the last month) and have genuinely never felt so welcome and cared for at a chiropractic office! Not only do I love walking into smiling faces, but my visits are quick, effective and my kids can come along! I actually think my kids enjoy coming more than I do, because they get to play with all of the toys!
~Amanda B.
More Than Just the Adjustment!
Can't say enough great things about this place! It's more than just a Chiropractic adjustment. It's a place where you can feel like part of a group that cares about your well being other than just your body. My newborn and I go for an adjustment each week. Dr. Jen is awesome!
~Amanda D.
Great Pediatric Chiropractor!
I started taking my 2 children to Dr Jen about a month ago. My 5 month old had reflux and sleep issues. My 2 yr old had lots of growing pains in her legs that were waking her up at night. We have been going twice weekly for a month now. My 2 yr old has only woken up once with growing pains since going. We've also been able to cut back on my son's reflux meds by half! He also has started sleeping much better. My 2 yr old wakes up in the morning and ask of its a Dr Jen day. Dr Jen is great with my little ones. She explains things well and is very knowledgeable. I'd recommend her to any one looking for a great pediatric chiropractor. She's the best.
~Amelia Y.
Gentle & Patient
I've been seeing Dr. Jen since 2014 when I was pregnant with my first. I specifically sought her out because of her special training and certification to treat pregnant women and young children. I've seen her through both my pregnancies and have also taken both of my boys to see her on a regular basis since birth. She's always happy to answer questions when asked. Dr. Jen has been gentle and patient with my kids. I know regular adjustments have been a major part of why my pregnancies have been so comfortable. Scheduling with them is a breeze and customer service is excellent.
~Ashley M.
Always Feel Welcome!
Not only do you get quality services and outstanding customer service, but I always learn something new each week! My questions are addressed promptly and everything is explained before treatments begin. I always feel welcome entering and that all my needs were met leaving!
~A.P.
---
Balance Chiropractic & Wellness Reviews | (515) 255-5330