Balance Chiropractic & Wellness Events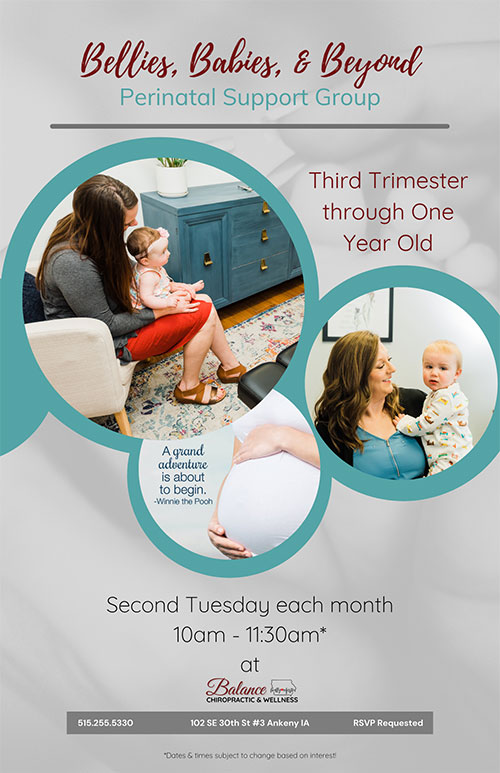 Bellies Babies and Beyond: Perinatal and Postpartum Support Group
Second Tuesday of the Month
10 a.m. – 11:30 a.m. at
Balance Chiropractic & Wellness
This support group is designed for any one currently in their 3rd trimester of pregnancy, through their baby's first year of life! We are committed to helping families, whether for the first time, or seasoned parents, navigate through the first year of their child's life. This group is open to the public!
We also understand the importance of planning and preparation, so invite all of our 3rd trimester parents to come and gain some insight and support as well.
The goal for this group is to gain support from one another, and have conversations around the joys, struggles, and challenges that come with new parenthood. We plan to have periodic guest speakers, and are welcome to ideas for what the group would like see.
We look forward to meeting you at Balance Chiropractic & Wellness soon!
RSVP today by calling (515) 255-5330
---
Balance Chiropractic & Wellness Events | (515) 255-5330