There are several popular books that talk about filling buckets, being kind, filling friends' and family's buckets, and thereby filling your own bucket, and feeling good.  I love these books!  However, that is not the bucket I'm referring to here.  I'm talking about your and your child's brains' buckets.
Every day, our brain is collecting, coordinating, and connecting all the information we encounter in our lives.  This comes from our 5 senses, sight, smell, taste, sound, and touch.  It also comes from a sixth sense, our sense of proprioception, or where our body is in space.  The brain collects all this stimulus from our 5 senses in a bucket and determines what is important and what is not.  The brain will then dump anything that isn't needed in that moment and send appropriate messages to manage the things that are and empties the bucket.  This happens in a well-functioning, well adapting nervous system.
Let's do an exercise to explain better.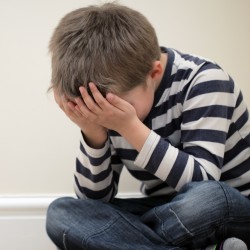 You are likely sitting somewhere, reading this article.  With lots of things going on around you.  What do you hear?  What do you see?  What do you smell?  What do you feel?  What do you taste?  Where are your legs and arms in relationship to the rest of your body?  Until you stop and focus on these things specifically, you don't always notice all of the different things our body senses.  You don't hear the humming of the AC, or the traffic on the road.  You don't always see the people walking by, or the birds flying overhead.  You don't always feel the clothes on your body, or the chair you are sitting in, or even how your phone feels in your hand as you read this.  Your brain is responsible for sorting through all of those pieces of input information to only make you aware of what is vitally important at that moment.
THIS VIDEO explains sensory processing disorder incredibly well.
What happens when function and adaptation aren't working well?
Stimulus, like the examples above, starts collecting in the bucket, and the brain cannot dump what it doesn't need efficiently and all of the sights, smells, tastes, sounds, and touch will become more apparent, and overwhelming.  What does that look like?  In children, that could look like loss of focus at school, fidgety behaviors, emotional outbursts, anxiety behaviors, sleep issues, increased illnesses, bed wetting, constipation, and more.  When the brain's bucket is overflowing, the ability to collect, coordinate, and connect the appropriate function and behaviors becomes difficult, and therefore, the child's ability to truly focus on what's most important at that moment becomes hindered.
How does chiropractic help?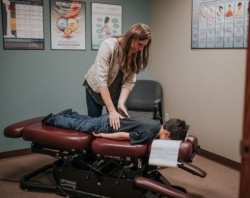 Because chiropractic focuses on the function and health of the brain and nervous system, it can be incredibly beneficial if your child is experiencing lack of focus, sensory concerns, or behavior issues.  Chiropractic helps to get the brain working on dumping out the bucket, and coordinating all of the information your child is experiencing at every moment of the day.  We often see a common thread in the histories of our patients with sensory concerns, including a difficult or traumatic birth, recurrent illnesses like ear infections, respiratory infections, and viral illnesses, sleep challenges, and mealtime challenges.  These stresses build up over time, and along with the common childhood slips, trips, falls, milestones, and development, can create misalignments to the bones of the spine, and the child can develop imbalances in how her brain functions, and therefore show up as an overflowing bucket.  Getting your child checked early on in life helps to correct the misalignments and allow the brain to function at its best, giving your child the opportunity to collect, coordinate, and connect the right information at the right time, leading to optimal health and wellbeing!
Does this sound like a child in your life?  Contact our office to see how we can help your child!